Event Information
For information on reserving the pavilion or scheduling an event at the park, please review our calendar under the "Events" tab of this webpage to see if your date is available. You may e-mail us at park@gvrecdistrict.org or you may download our Park Permit Application here & (Please note that effective immediately, Crouch Chamber of Commerce no longer accepts applications in their office). Once you have paid your deposit and rental fees your event will be placed on the calendar. The Permit requires that you read and follow our Park Rules & Regulations (found here) and enforce our Rules & Regulations at your event. Although the Garden Valley Recreation District encompasses hundreds of square miles, the majority of organized events in the District are centered at Weilmunster Community Park.
Our 21 acre park on the Middle Fork of the Payette, adjacent to Crouch, Idaho, is proud to be the annual host to a number of popular events.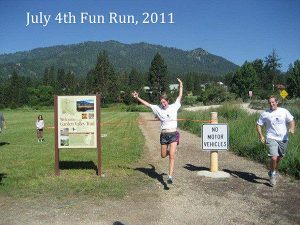 In June of each year, the Weilmunster Park becomes the headquarters for The NFC World Championship. This is an internationally recognized extreme kayaking event that tests the world's best big water kayakers on the whitewater of the North Fork of the Payette River. Hundreds of local, national and world-renown kayakers and boaters come to our area to compete, support, watch and celebrate the event.
Garden Valley's famous 4th of July celebration is centered at the Park every year.
Various activities are featured during the day, with the outstanding fireworks display capping off the day's festivities at sunset. Please contact the Greater Garden Valley Chamber of Commerce for more info. www.gvchamber.org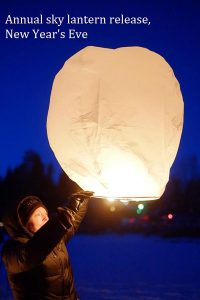 An innovative event has become an annual tradition each New Year's Eve. All comers are welcome to the Park for a bonfire and Sky Lantern Lighting that take celebrants' wishes airborne as night falls. Please contact the GV Chamber of Commerce for more info. www.gvchamber.org
Many other events including weddings, reunions, meetings, picnics, concerts and more are also held throughout the year at this remarkable venue.